Vion is responding to consumer requests to produce more responsibly, with an eye for sustainability and animal welfare. For us, this is more than just a matter of the heart. "De Groene Weg" produces only organic meat. 
Our subsidiary "De Groene Weg" has been market leader for organic beef and pork in the Netherlands since its founding in 1981. Behind the successful concept is a unique, integrated production chain from pig breeder to end consumer. Only farms from an affiliated suppliers union deliver pigs to "De Groene Weg". This way, we can be sure about where the pig comes from and can provide excellent quality as a trusted supplier.
Hidden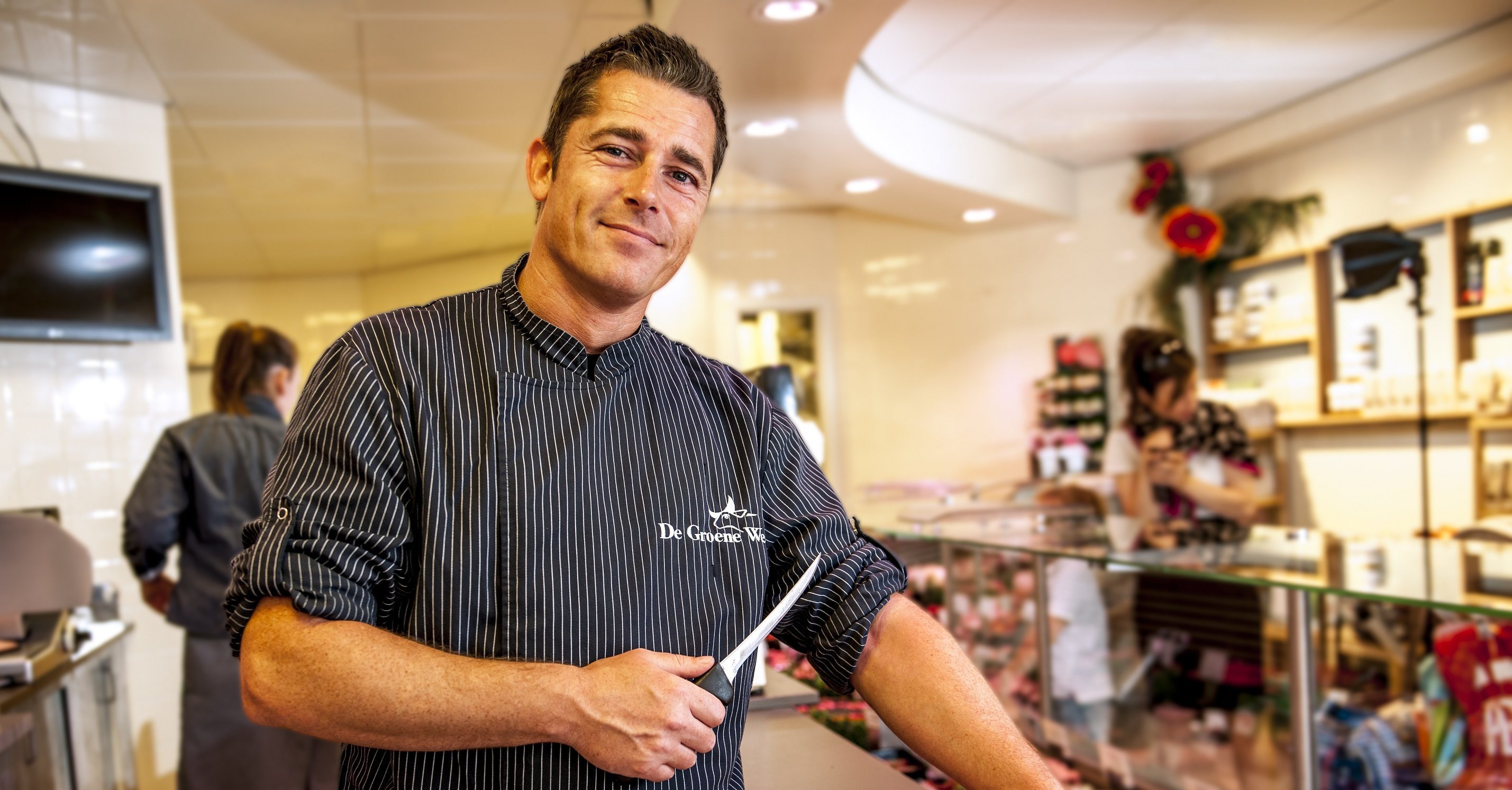 De Groene Weg
De Groene Weg, a Vion subsidiary, focuses exclusively on organic meat. Ever since its foundation in 1981, De Groene Weg has been market leader in the Dutch organic meat sector. In the Netherlands, De Groene Weg has exclusive butcher shops and is supplier for a number of large retail chains. In addition, part of the meat is exported.
Hidden
''De Groene Weg: The journey of organic meat''
Hidden
Featured organic products